Nicola Hawkinson, DNP, RN, RNFA
Share This Page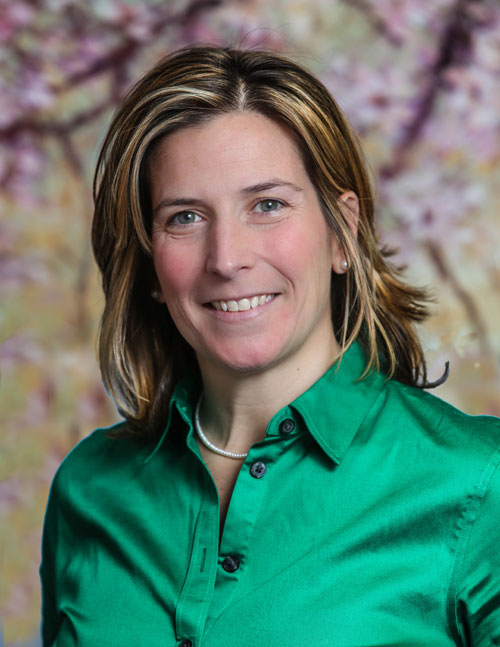 Nicola Hawkinson, DNP, RN, RNFA received her Bachelor of Science in Nursing from the University of Delaware. Upon graduation Nicola began her career as a Registered Nurse by being accepted into Lenox Hill Hospital's first operating room nurse intern program. After successful completion, she continued as an operating room nurse specializing in orthopedics and general surgery for approximately three years.
The operating room transformed Nicola from a novice nurse to an expert. During this time Nicola gained vast knowledge of surgical procedures, anatomy, techniques, and instrumentation while functioning in a highly autonomous role where time management and critical thinking is paramount. Simultaneously, Nicola was accepted to New York University's adult acute care nurse practitioner program and began her Master's study.
Realizing that prior to graduation as a Nurse Practitioner gaining what in nurse's lingo is called floor experience would be an asset, Nicola accepted a position as a Registered Nurse at Memorial Sloan Kettering Cancer Center in thoracic surgery. Unlike her operating room experience, Nicola learned how to manage a heavy patient load and prioritize tasks. The patient population consisted of both surgical and nonsurgical patients. During this time Nicola became certified as a chemotherapy nurse. Nicola's operating room experience was beneficial is caring for post-operative lung patients. Medical patients, primarily terminally ill and chemotherapy patients, taught Nicola a new skill set, caring for patients and families during end of life.
Upon graduation, Nicola became certified as an adult acute care nurse practitioner. She accepted a position working in collaboration with two orthopedic surgeons, Dr. Frank Schwab and Dr. Ronald Grelsamer. Nicola quickly became knowledgeable about the spine, knee and hip. As the first nurse practitioner to join this large orthopedic group, Nicola was able to educate the group about the role of the nurse practitioner while gaining vast experience in the assessment, diagnosis and treatment of orthopedic patients. For surgical patients, Nicola served as a true patient advocate, educating the patient with regard to preparing for surgery and continued support throughout the postoperative period. Simultaneously, Nicola maintained her relationship with New York University as an Adjunct Clinical Professor in the Master's program. As the practice continued to grow, a second nurse practitioner joined the practice, and Nicola focused her career on the treatment of patients with spinal conditions.
In an effort to advance, Nicola became certified as an RNFA (Registered Nurse First Assistant) enabling herself to return to the operating room (where she began) and help assist in spinal surgeries. In addition she was asked to join the editorial board of Spine Universe, frequently writing articles and continuing education tutorials. Believing that it was of the utmost importance to educate herself to the highest level Nicola was accepted into Case Western Reserve University's doctorate of nursing program, and completed her dissertation in June 2010. Nicola is an active member of the North American Spine Society, and serves on the Allied Health Section Committee.
Since 2008, Nicola has served as the CEO/ Founder of SpineSearch, a full service recruitment, education and consulting company dedicated to orthopedic spine surgeons, neurosurgeons and pain management physicians. SpineSearch is based in New York City and services hospitals, ambulatory centers and practices nationwide.