6 Ways to Improve Patient Retention
Share This Page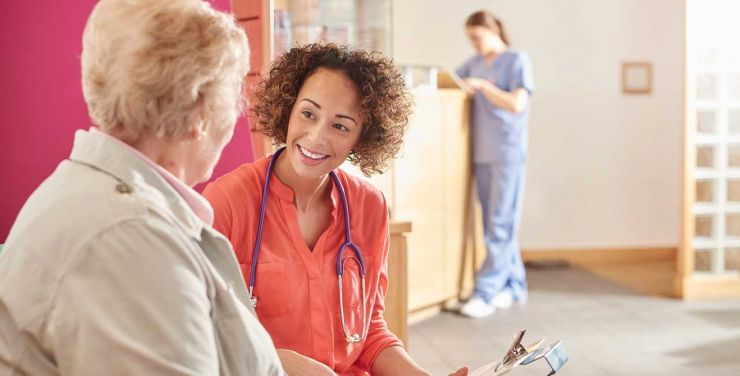 For many medical practices retaining patients is an unspoken challenge. Of course there are always going to be patients and physicians to treat them but during a time of change in healthcare it is increasingly difficult to retain patients. There are six simple ways to help keep your practice on track:
Marketing
Marketing your practice the correct way will help increase patient retention. A lot of practices still don't utilize the technology that is available and this can negatively impact their practice. Contacting patients through Email, making them aware of the services your practice offers, is one way to stay in touch with patients. Your online presence plays a huge role in how accessible you are to patients. Creating a website and keeping it updated regularly will also be in your best interest.
Proper Scheduling /Wait-time
When the office gets busy, sometimes appointments can get backed up. Many patients have busy schedules as well and you don't want to keep them waiting around. Be realistic about how long it will take the physician to see the patient and schedule accordingly. Patient wait-time can negatively impact your practice and cause you to lose patients. The more organized the office is at the start of the appointment (check-in) the less confusion and idle time there will be.
Follow-up
Schedule a time in the day for the physician to follow-up with patients. Regularly notify patients of upcoming appointments either by email or telephone. Not only will patients feel like a priority but the practice will operate more smoothly if you can plan ahead for canceled appointments or changes.
Physician Interaction
The amount of time the physician is spending with patients matters. A physician can be outside of the room looking at the patient's chart for 15-20 minutes and then go into the room and speak to them for 5 minutes. A patient is not seeing the amount of time the physician spent on his/her case and that can be discouraging to the patient. The physician should spend more time with the patient; going over the chart and plan for care with the patient in the room will be beneficial to you and the patient.

Telephone
Patients value how telephone communications are handled by the practice. Have a protocol for answering and transferring phone calls; the last thing you need is a patient complaining about rude front desk receptionists. You don't want there to be communication gaps; make sure the staff notifies the physician of important calls as they come in.
Answering Questions
Sometimes patients may have questions or concerns that come up after their appointment and this is expected, but planning ahead is essential. Be prepared. Make sure the office has pamphlets and other material that will be useful to patients and answers common questions about care and treatment. Try to answer as many questions before the patient leaves the office so the receptionists won't be fielding questions to the physician all day, which takes up a lot of time.
Retaining patients should be a top priority and ensuring you are able to create good relationships with patients depends on how well the practice functions on a daily basis. Making small changes that enhance patient experience and organization will have long-lasting effects.