7 Basic Steps to a Successful Hire
Share This Page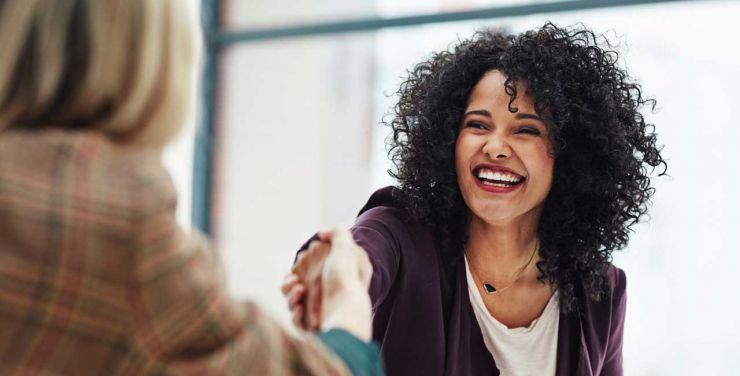 For employers, filling a job vacancy can be a daunting and time consuming task. Initially, the employer should be asking themselves: why is there a need? Is there a new hire, expansion, increased volume, new practitioner, replacement? No matter what your reason is you should treat the hiring process as a key business practice.
Identifying the Need
A well written job description serves a multitude of purposes and the better they are written, the more useful they will be. There is a lot of power in defining roles. Think about athletes and how each member of the team functions both independently and dependently at the same time. As much as each athlete can function well on their own, they still need their teammates to bring the team to victory. This is because each member has a clearly defined role and knows what their job function is and how that function influences other teammates. The same idea can be attributed to the workplace.
Advertising
Advertising your job description is an important step in the hiring process. People are using many different platforms to run job searches. Not only are candidates networking face to face, but they are also searching online, looking at employer's websites, checking reviews on Google or Glass Door. A lot more goes into a job search than just the job description.
Create innovative ways to announce job opportunities: you can advertise on Twitter, Facebook, LinkedIn. Make your job descriptions stand out. There's a flood of messages on social media daily and you want to stand out. You could hire a graphic designer to design an ad for the job description that is eye catching.
Identifying Qualified Candidates
Identifying qualified candidates first starts with the resume review. Is the resume clean, sharp, and without grammatical error? Does the candidate have the appropriate objective, summary, and cover letter? Sometimes it is easy to overlook these details because the candidate has great experience. The resume is the first impression, and you wouldn't want to hire someone who is not putting in much effort. How does the candidate represent themselves online, over the phone, e-mail, or In-person? Professionalism across the board should be one or your top priorities as an employer. This does not mean that every professional candidate is the correct choice, and the right fit for your practice. However, you will create a better pool of applicants this way.
Interviewing
The interview is one of the most important steps in the hiring process. Aside from reference and background checks, the interview is where you will come to the decision on whether or not you will extend an offer to the candidate. Once you have established that this is a candidate you are interesting in hiring, plan for a second interview and follow-up. For the second interview you might want to include other key players from the practice as well as physicians and surgeons the candidate will be working closely with. There a lot of difficulty that comes with coordinator schedules but it is well worth it. You want to make sure the candidate can see themselves working for you, and you also want to make sure that your employees like the candidate.
Follow-up
Once you have decided which candidate you would like to extend an offer to, then you have to construct an offer letter. These letters contain the conditions of employment that were discussed during the interview and job offer process. Once they are signed by both parties, offer letters are considered legal documents and can be used to resolve any disputes that might come up relating to employment terms. The offer letter is the initial step for extending an offer to a candidate. Offer letter letters must include:
Offer
Offer letters can be disputed and changed based on back and forth discussions between the employer and the candidate. A spine surgeon's offer letter will most likely be a preliminary contract. The surgeon will look over the letter thoroughly and will request some changes. This is normal, and you should be prepared to make some changes. The surgeon might want the offer letter to include vacation time, sign-on bonus, relocation stipend, and any other benefits they feel should be listed within the offer letter.
Onboarding
The first two years are a very vulnerable time for new recruits and it is essential that practices ensure new physicians have the support they need so they are satisfied and engaged at the practice. Ideally, there is a team of people that help monitor and mentor during the onboarding process so new recruits have ample support and no one slips through the cracks. A group effort also helps to identify any chronic problems that come up during the onboarding process. Be honest with new recruits so they know what to expect. Though this may feel uncomfortable at times, it's better to address these things right away than to have these issues escalate to urgent or even more embarrassing situations.

Onboarding is the one of the first key steps in retaining physicians. The time alone to recruit a new physician is about 200 hours from start to finish. So it makes sense to establish strong, open lines of communication with the physician and family from the start to avoid any mishaps. Always remember the mantra: Check twice, onboard once!