What makes a Center of Excellence..., Excellent?
Share This Page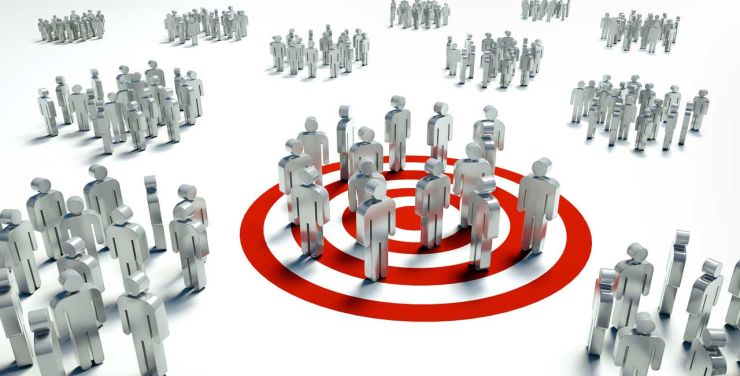 By: Nicola Hawkinson, DNP, RN, RNFA
This article is being written scant days ahead of a NERVES* conference in Chicago billed as "Building the Best: The Future of Spine Care & the Development of Centers of Excellence Conference".
It's a great topic and I'll be there as always. It's no secret that we at SpineSearch see NERVES as one of the most significant professional organizations in Healthcare. Permit me to offer my 2 cents as a Nurse Practitioner, RN, RNFA, and founder of a specialized recruitment and education source for healthcare professionals.
So lets talk about what makes for a Center of Excellence. (COE)
Question: If you hire a top architectural firm and build a dedicated facility from the ground up incorporating state-of-art green technology and current thinking on patient flow, ergonomics and human factors, what do you have?
Answer: You have an attractive, spacious, well-constructed building. The building is purpose built to "facilitate" the delivery of excellent care. Have you got a Center of Excellence?
Well. a building doesn't provide care. It can't question, or listen, or palpate. It can't hold a patient's hand. It's just a building…, no matter how well designed.
Alright. Let's assume that your resources are nearly unlimited. You've ordered cutting edge MRI equipment. 7.0 Tesla rating, wide patient aperture, fast, accurate and upgradeable software. The imaging is like seeing the Michelangelo of MRI. All of your equipment, from advanced imaging to robotics and computer guided systems is similarly on the cutting edge of what is possible.
The nearest University Medical Center is jealous. Heck…, you're a University Center and all the other University Centers are jealous. You must have a Center of Excellence by now right?
I don't mean to burst your bubble, but the answer is still No.
No, you don't yet have Center of Excellence because you don't yet have the ONE thing that makes a facility excellent.  
People!
Building the Best can only be accomplished with the Best people. You've met some of them in your career. It's the neurosurgeon who "dropped" into the ICU late at night, just to check a patient's status. It's the nurse who provided superior care to a terminal patient while all the while knowing the family's names, and in the end held the patient's hand until the family arrived. Her shift ended hours ago.
It's also the surgical tech who collaborated with other surgical techs to ensure that turnover went smoothly for patient and staff. And it's the coding clerk who took the time to ask questions and learn about surgery to better understand how to bill effectively and successfully.
Building the Best isn't easy and it requires absolute commitment to core principles that will allow you to create your Center of Excellence. Here's a little of what we have learned over the past 14 years of specializing in one thing…, people.
Excellence requires Expertise
That may seem self-evident but too often we see hires that were made based on who somebody knew, or where they went to school, or some other factor that doesn't necessarily speak to expertise.
Naturally, you expect that your employees will grow in their roles, but it's terrifically important to match their training and expertise to the position. Fellowship trained? What specialty? How long have they held their current position? What case mix are they familiar with?
It's simply not realistic to believe there will be a good outcome from hiring underqualified individuals because they'll work for less or be less demanding. Core skillset and experience should always align with the job at hand.
You might hire a freshly graduated nurse to work in your hospital's ER. You wouldn't hire her to run the same ER.
Healthcare is a Team Sport
Centers of Excellence thrive when a medical team collaborates to provide outstanding care. From reception through diagnostics to care, recovery and release, each member of the team respects and collaborates with the others.  
Self centered employees and Centers of Excellence are not a good fit.
It really doesn't matter how spectacular the technical skills of one employee are. If you base your organization on that singular employee, then the care levels go down when the employee goes home.  A COE must have employees who put the organization and its effectiveness ahead of themselves or their own self-interest. The very best Centers of Excellence are excellent 168 hours a week, as are all the employees on every shift.
The best leaders inspire and guide. The best leaders aren't telling their people what to do. The best leaders are showing them by example, and the teams in a real Center of Excellence follow the leadership because it inspires them to be better. No one follows because they're afraid. Fearful employees avoid decisions, and often try to simply get through the day without being noticed.
In fact, you might be surprised how often we hear from a job-seeker who simply doesn't feel valued by their employer or supervisor.
Corporate Culture Matters
One thing we spend time on that can make a significant difference is the culture of your organization. Your culture is found in the belief structure and the intangibles of how your people interact.
Always interview, and if possible, expose the candidate to some of the people they will be working with if hired. We're not suggesting that everyone needs to share hobbies, politics, or religious views.
Consider this. Some individuals flourish in a less formal, flat hierarchy where individual decisions are encouraged and expected. Others perform better in a more structured hierarchy with greater differentiation of authority and responsibility. Trying to mix the two seldom goes well.
Train, Train, Train Some More
Centers of Excellence plan to be ready for anything. They commit to continuing professional training and courses for their staff. They make it easy for team members to attend a meeting like NERVES or AANS. They support employees who want to improve their credentials or education levels.
Snap quiz. How do you know if an institution is actually a Center of Excellence that supports ongoing education for their staff? It's in the budget with a number associated to it.
People Are the at the Heart of a Center of Excellence
One way of thinking about a COE is as a "competency center" or "capability center". In both cases, the COE can be seen as a focus for "knowledge management". There's a common misapprehension that a COE is intended to be better than other departments in the same organization. That's not the point.
The COE experiments with and implements best practices at every step of the way, and shares those practices with all parts of the organization. In the end, it's all about the expertise and experience of your people, and the way in which they share knowledge.
Understanding that a COE is about the people in it, is the first step to successful establishment of your COE program.
Nicola Hawkinson, DNP, RN, RNFA is the founder and CEO of SpineSearch, LLC, a premier recruitment and education source for healthcare professionals that serves individuals, practices, and hospitals.
*Neurosurgery Executives Resource Value & Education Society