Creating a "TEAM" atmosphere in your medical practice
Share This Page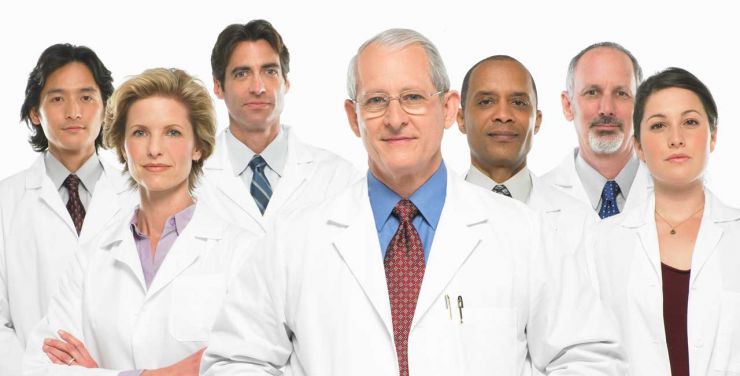 In order for a medical practice to run efficiently, members of the staff must work together to give the best patient care. A lot of the responsibility for a well-working practice will be up to the physician. If the physician puts in the effort to help make employees feel like they are working as a team, then employees will respond positively.
Just because employees share a common employer does not mean that they automatically become a team. As the employer you must create an atmosphere that values collaboration. If employees are shown that collaboration is a key part of making your practice run, then they will respond well to working with each other. This collaborative culture does not happen overnight. Employers must make a point to show employees that the whole practice is working together. Physicians and practice leaders should model teamwork in their interaction; this will help employees model the same behavior.
If two employees are not getting along then the employer needs to look at both employees as individuals with his/her own strengths and weaknesses. Examine their work process. In most cases employees disagree over how a task or process should be performed. One way of avoiding this conflict is to have weekly meetings where staff can share ideas or concerns. Employees need to have well-defined roles. When employees understand their role in the office they will work to their best abilities. Employees need to be reminded of the goals and mission of the practice. If employees are able to share ideas openly and honestly there may be less conflict in the future. You may also want to incorporate ice breakers into weekly meetings. Ice breakers may seem silly at first but they are effective in getting the whole staff to feel comfortable with one another. Limit these activities to no more than ten minutes. As much as you want the staff to feel comfortable, you also want to remind them how important professionalism is. Being a part of a professional medical staff is very important when it comes to patient care. When the team is able to come together, thinking, planning, decision making and actions are better when they are done cooperatively.
To stay up to date on current medical jobs, practice management ideas, and medical industry news follow the SpineSearch Facebook page