Do Patients Think Your Medical Practice is Friendly?
Share This Page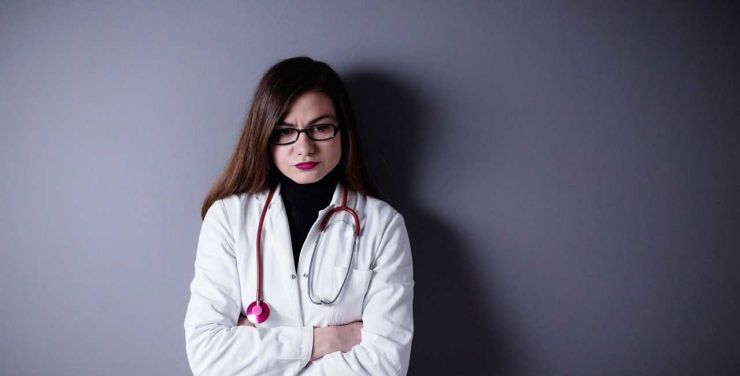 Most patients can probably recall a time that they felt overlooked or treated in a rude manner by staff at a medical practice. Yes, medical and non-medical staff are very busy throughout the day, but this does not mean patients deserve to feel like they are an annoyance. After all, patients are coming to your practice in need or treatment or diagnosis and they deserved to feel welcomes and cared for.
A good way to get a jump start on creating a patient friendly atmosphere is putting yourself in your patients' shoes. Take a look around the office, is the waiting room welcoming? A lot of patients often feel intimated when they walk into a waiting room that has tons of signs posted stating co-pays need to be paid at the time of service or about being late for an appointment. Your office has policies for a reason, but posting a bunch of signs may not do the trick. Calling patients to confirm their appointments 24 hours beforehand and reminding them in a polite way about co-payments will actually produce much better results. Sure, there will always be some people who cancel last minute or forget the co-pay, but having a system in place for dealing with minor inconveniences like these will reduce the stress of the staff. You may even consider an opt in text message notification policy like many practices are using today.
If you don't know something is wrong you can't fix it – Always make sure the Doctors, Practice Managers, Nurse Practitioners & Physician Assistants ask patients; How has your visit been? How easy was it to schedule your appointment? Are you happy with our practice?…. Patients who are asked for their input feel appreciated. One of the biggest ways to create a welcoming atmosphere starts with good practice management. If the staff feels appreciated, then the office will run happily and efficiently. Having a happy medical staff that is also on top of their game will reduce patient wait time and create a great atmosphere for you, your staff and most of all your patients'.