Identify Qualified Candidates
Share This Page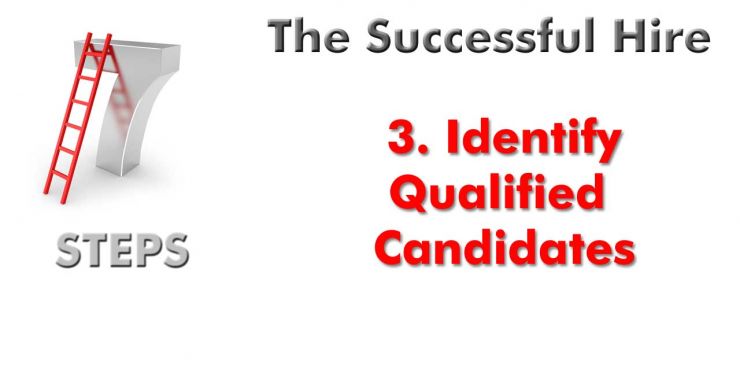 Identifying qualified candidates first starts with the resume review. Is the resume clean, sharp, and without grammatical error? Does the candidate have the appropriate objective, summary, and cover letter? Sometimes it is easy to overlook these details because the candidate has great experience. The resume is the first impression, and you wouldn't want to hire someone who is not putting in much effort.
For instance, if you are hiring a spine surgeon you're probably most interested in their experience and what makes them qualified for the position he or she is applying for. When an employer is looking to hire a physician or surgeon sometimes they overlook minute details that could become a problem down the road.
How does the candidate represent themselves online, over the phone, e-mail, or In-person? Professionalism across the board should be one or your top priorities as an employer. This does not mean that every professional candidate is the correct choice, and the right fit for your practice. However, you will create a better pool of applicants this way.
Resume Review
When you are trying to identify a qualified candidate be sure to look for a resume that is:
Clearly written
Chronological order
Includes relevant work experience
Fresh presentation
By looking for these five things you have already eliminated candidates that do not present a strong resume.
Does the work experience reflect the qualifications you are in search of? This is another important question to ask yourself when you are reviewing a resume. You might find a really great surgeon who had limited experience in spine, and this might not work for your practice. In certain cases you might meet qualified candidates that just don't fit your needs. This can be difficult, but you have to think about how the practice will operate long-term if you hire someone who does not fit the job description. Too often we have seen practices take this risk and surgeon either quits or will be let go in a matter of months. You don't want high turnover which is why job descriptions are so important.
Matching Resume with Job Description
Ensure skillset
Do not be distracted by personality compatibility
Be specific
A well written job description serves a multitude of purposes and the better they are written, the more useful they will be. There is a lot of power in defining roles. Think about athletes and how each member of the team functions both independently and dependently at the same time. As much as each athlete can function well on their own, they still need their teammates to bring the team to victory. This is because each member has a clearly defined role and knows what their job function is and how that function influences other teammates. The same idea can be attributed to the workplace.
You might be wondering just how specific do you need to be when writing a job description; and the answer to this is: you need to be very specific. A few bullet points with vague job responsibilities just won't cut it. Instead, you need to outline a detailed job description so when the candidate comes in for the interview you can easily start talking about the position at length. It is tempting to give a few brief details and then discuss it further when you meet live, but this is just too risky. There will be too much lost in translation if you go this route. The surgeon might realize that the position is not for him/her within minutes of sitting down with you. For example, let's say you interview a surgeon who is specifically looking for a role with a lot of OR time, and you know that at your practice there is minimal OR time. This candidate is obviously better suited for a hospital setting, but your job description did not specify that there wouldn't be as much OR as this particular surgeon would like. Now, you have both wasted your time and you are back to square one. If the job description had stated that there would only be OR time 2-3 days a week then you would have immediately narrowed down the pool candidates.
Once you have found candidates that qualified enough to be brought in for an interview you will notice that the whole process will run a lot more smoothly. Taking more steps to guarantee the right people are being considered for the right positions will make your practice more efficient, and thrive financially in the long-run.