Share This Page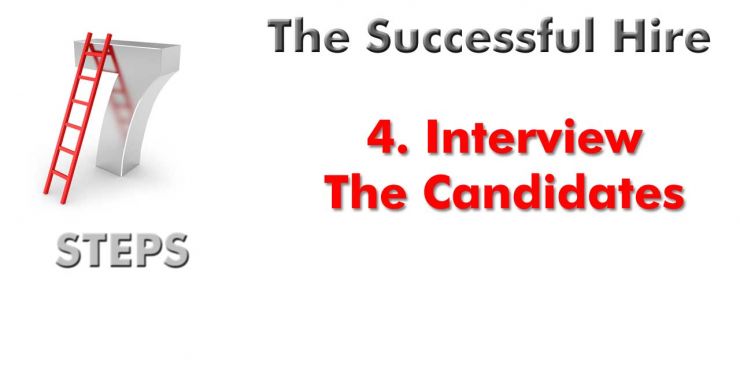 The interview is one of the most important steps in the hiring process. Aside from reference and background checks, the interview is where you will come to the decision on whether or not you will extend an offer to the candidate.
Know What You Are Looking For
You have found a spine surgeon that you want to bring in for an interview and now you must act in a timely manner. Setting up an interview too far in advance could lead the surgeon to get another job offer in that time or become disinterested. Candidate could be considering multiple offers at once.
What the Employer Should Know
In advance you should give the candidate the date, time, and location of the interview; the link to the practice website; let the candidate know who else is attending the interview (i.e. practice managers or physicians). Applicants should be promptly acknowledged when they walk in the door by the front desk staff. You should tell the front desk in advance that you have someone coming in to interview. Ensure the interview room is private, and not cluttered. Do not accept calls; NO TEXTING. Have all the documents prepared: Resume, questions and paper for notes.
Once you have established that this is a candidate you are interesting in hiring, plan for a second interview and follow-up. For the second interview you might want to include other key players from the practice as well as physicians and surgeons the candidate will be working closely with. There a lot of difficulty that comes with coordinator schedules but it is well worth it. You want to make sure the candidate can see themselves working for you, and you also want to make sure that your employees like the candidate.
Ask the right questions
Don't overlook small things; they could turn into bigger issues. If you're concerned about any aspect of the candidate's practice ask specific questions to better understand their experience.
If their job experience does not match what you are looking for don't ignore it.
Take notes
Utilize grading metrics.
Speak to decision makers.
Selection Process
The selection process should be just as thorough as the recruitment process Does the candidate meet the expectations and fulfill the job requirements you have in place? Does the candidate's experience match the qualifications you are looking for? Does the candidate seem like a good fit? Will their personality be a good match with other employees?
Choose a "Reserve Candidate" or a second choice candidate. Consider this candidate if the first choice does not accept, or if references and background are unsatisfactory. A reserve candidate will save you from having to go through the process again, and may, in some cases, provide you with a possible candidate for another position.
What Candidates Should Know
If you're going to test the job market, you'll need to update your CV and tailor it to prospective employers. You'll also need to update your references. Make sure that you have current contact information for each reference and that you've given them a heads up that an employer could be calling.
Research the Potential Employer
Do your homework about your potential employer. This can include internet research and word-of-mouth
Come prepared with questions for the employer.
Ask if there is a Shadow/Mentor Program.
Plan Your Route and Know Where You're Going
Confirm the time and location of the interview the day before. Managers can get busy or pulled into last minute meetings, so be sure everyone is on the same page and planning to meet at the originally designated time.
If possible, drive by the interview location to be sure you know how to get there. If this isn't possible, allow extra drive time on the way to your interview in case you get turned around or miss a turn.
Plan Your Attire
You should be dressed professionally for any interview. A few days before your interview, select your attire and be sure it has been cleaned and pressed and you're ready to shine! This gives you time to make a run to the drycleaners, or to make any repairs (hems, buttons, etc) or purchase missing accessories if needed.
Prepare to Sell Your Strengths and Sell Around Your Weaknesses
Know your strengths and be able to sell them; know your weaknesses and be able to sell around them. How can you improve on weaker areas? How do your strengths compensate for any weak areas? A lot of candidates are unsure about how to answer questions about weaknesses. You have to be able to acknowledge a weakness and explain steps you have taken to improve upon it.