Share This Page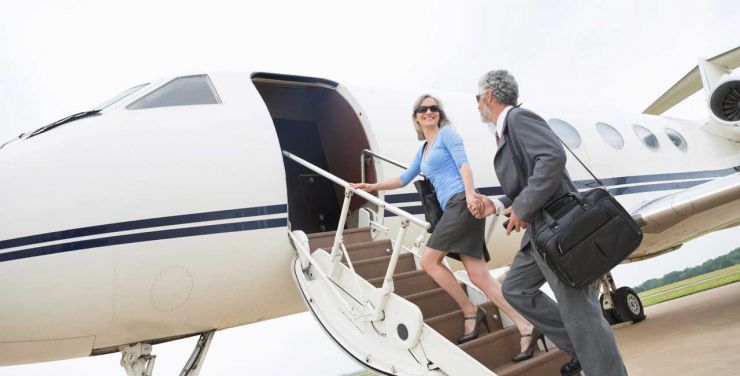 Transitioning physicians to employment is a 90- to 180-day process that requires attention to hundreds of details. Important steps can slip through the cracks, causing frustration and negative first impressions for newly employed physicians. The solution: establish a well-organized onboarding approach that emphasizes physician service.
The first two years are a very vulnerable time for new recruits and it is essential that practices ensure new physicians have the support they need so they are satisfied and engaged at the practice. Ideally, there is a team of people that help monitor and mentor during the onboarding process so new recruits have ample support and no one slips through the cracks. A group effort also helps to identify any chronic problems that come up during the onboarding process. Be honest with new recruits so they know what to expect. Though this may feel uncomfortable at times, it's better to address these things right away than to have these issues escalate to urgent or even more embarrassing situations.
Onboarding Components
Onboarding should consist of four main aspects: credentialing and employment, orientation, marketing, and staff integration. If possible, make laborious paperwork and similar tasks available in an online portal so that physicians can access these items separate from orientation; there's no reason to waste time on these tasks in a classroom session during onboarding.
The practice or hospital knows why the surgeon was brought into the team, so make sure everyone else on the team realizes what the new surgeon has to offer. Track the progress of paperwork, reviews, and meetings at various points pre-boarding, week one, 30 days, 60 days, 90 days, one year, etc. throughout the onboarding process. The more time spent on checking in with the new surgeon, the more likely it is that you will be able to retain your employee's long term.
Assigning a mentor who serves as a social and professional sounding board will help ensure any concerns are addressed, but make sure those issues are addressed. The new physician should feel like he is moving forward in the onboarding process.
Have the new employee arrive with a plan from you
When and where to arrive
Who to report to
An idea of the day's agenda
Commit to weekly follow-up calls to answer questions, introduce new topics or share any news.
Alert the clinic staff, hospital staff, referral groups and any other contract groups you work with that a new physician will be joining the practice.
Send a welcome packet which can include copies of key policies and procedures.
Provide a facility/physician directory so that the physician can start becoming familiar with referring physicians and campus amenities ahead of time.
It is important to remember onboarding continues into the physician's first year of practice. During the first 90 days of relocation, it is not uncommon for the physician to feel unsure in their new environment. In order to prevent an early exit interview, I always recommend "stay interviews". These are not performance evaluations, but rather informal and casual one-on-one meetings conducted 30, 60, 90 and 180 days after the physician begins practicing. The topic of the conversation should be about how the doctor feels they "fit in" with others in the practice or hospital both clinically and philosophically. I also recommend "stay interviews" with the family to see how they are acclimating to their new home and surroundings.
Credentialing and Employment
Rapidly complete your reference and background checks. Unfortunately, candidates can lie about previous employment or education and you do not want to leave any stones unturned when hiring a new employee. Your follow through avoids unpleasant future surprises.
Orientation – The Welcome
No matter the experience level of the new MD, he or she is new to your practice, systems, and culture. You want the new employee to perceive of the organization as being efficient and well run, and to adapt to your systems. It's important to make the new employee feel a part of the organization as quickly as possible.
Assign a mentor/docent…, an individual within the practice who is tasked with guiding your new MD, answering questions, facilitating their hitting the ground running. In a perfect world, this mentor is a peer.
Marketing
Update your website and collateral materials. Obtain a photograph and biography of your new MD. Arrange to have the new hire photographed in the same style as the existing MD portraits. Have the biography re-written to complement and mirror the existing style for bios.
Staff Integration
The practice management and hiring team knows why the surgeon was brought into the team, so make sure everyone else in the practice realizes what the new surgeon has to offer. Build anticipation with your staff by alerting them that the new MD arrives on "X" date. Alert the clinic staff, hospital staff, referral groups and any other contract groups you work with that a new physician will be joining the practice.
Lay the groundwork for clinical integration
The ultimate aim of physician employment is to achieve greater coordination around clinical improvement and cost management. Hospitals will receive less than full value on any employed practices that do not contribute toward this goal. Onboarding efforts need to focus on aligning physicians with clinical integration objectives in quality, patient care and cost control.
First, establish measurement processes within acquired practices. Physicians and practice staff will need the right workflows, processes and IT tools to reliably capture cost and quality metrics. Second, create feedback systems to keep physicians focused on system goals. Provide regular dashboard reports with KPIs in productivity, patient volume, budget performance and clinical quality outcomes. Most importantly, establish organizational milestones for cost and outcomes goals. Physicians need to understand how they can help the system develop disease management initiatives.
Onboarding is the one of the first key steps in retaining physicians. The time alone to recruit a new physician is about 200 hours from start to finish. So it makes sense to establish strong, open lines of communication with the physician and family from the start to avoid any mishaps. Always remember the mantra: Check twice, onboard once!