Outsourcing Medical Billing in 2019 - Part 2
Share This Page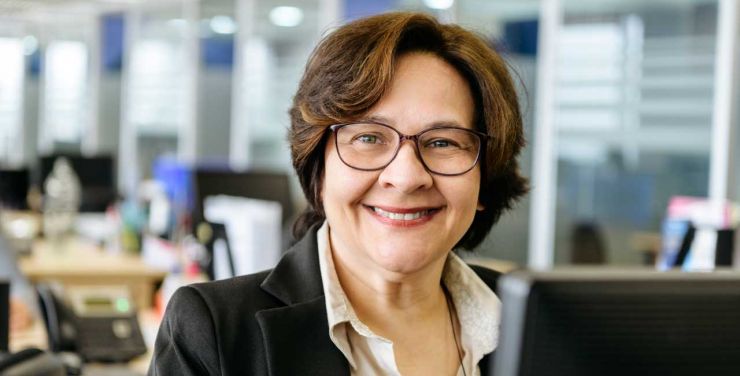 In Part One of this article we looked at the human issues which might be a part of the decision to outsource your practice billing. If you've decided to outsource, there are human and compliance issues that you must insure you have under control. It's dangerous to assume that "everything will be OK" just because you've outsourced to a company that specializes in medical billing.
Compliance
As a provider, you cannot reduce your obligations under HIPAA or HITECH by outsourcing and sending the administrative functions of billing offsite. In fact, the opposite is true. As a provider you of course remain responsible for all actions that take place in your practice, but you are additionally responsible for the acts of your business associates and their subcontractors. This applies to domestic and offshore BPO firms.
Although outsourcing "should" mean that the provider has effective in-place controls and procedures, never forget that you have introduced more potential breach points into your system, and these points are not directly observable by you.
You need to have a clear description of the PHI and HIPPA procedures that are followed by your new billing services provider and you need an in-house employee who is specifically tasked with monitoring and insuring that correct procedures are followed. Many BPOs offer to indemnify in the event of a HIPPA breach but that indemnification is only as good as the financial strength of the indemnifier AND your ability to pursue payment. This can be of particular concern where you might be dealing with an offshore provider.
The provided system should store and print compliance forms and reports with ease. This will help your privacy officer to track compliance activity, such as the list of patients who have unresolved privacy complaints or who have requested special privacy restrictions. Audit trails that allow users to track changes to patient demographic data easily will complement existing audit trails that track claims and patient insurance information changes. You should have the ability to restrict access to specific patient records (e.g., "special" patients, such as practice employees and high-profile individuals).
Changing Needs
Your transition to outsourcing will almost certainly result in less staff within your practice. This likely means that you will lose a great deal of "corporate" knowledge of proper billing and follow up. You may find that you need to hire a more expensive and more experienced individual who is capable of monitoring and directing your outsourced provider. The skills that were needed to manage a large in-house billing department may not be the same as required to manage an external provider. Whatever the case, you will continue to need in-house staff of sufficient number and adequate skillset to manage, measure, and monitor your out-sourced billing solution.
You must plan education sessions for your remaining team. These need to take place at the very beginning of your switchover, and should be coordinated with the new provider. Changing to BPO Billing is not the same as outsourcing IT. Most employees are disconnected from and unaware of IT requirements. Your patients never contact your IT department, but they will definitely be interacting with Billing. Be certain that your staff understands when and how to pass patients to your BPO provider.
Billing affects everyone in your practice…, from reception to surgeon to the rounding NP …, they routinely communicate with Billing. Make sure that all members of your staff understand who is responsible for what, and what their individual responsibilities are within your new system.
You contract will undoubtedly require the BPO to follow up on collections, denied claims and to resubmit and negotiate where required. You will also almost certainly receive reports listing all such claims, along with a brief description of actions taken and the outcome. A medical billing provider should be able to offer highly detailed performance reports and statistics on your practice's billing operations. This information should be provided without the need for in-office technology, time spent scouring your billing history, or prodding your biller or billing department for much-needed insight. Transparency is essential, and you must insist on complete and actionable reporting.
The billing provider should have specialist staff with extensive coding experience, deep leadership and actively developed software systems that will meet or exceed all governmental and/or insurer requirements. These specialists manage and upgrade your software, handle technical issues, and deal with the computer aspect of billing. Your in-house person responsible for billing services must possess the experience and skills to analyze their performance and reporting, along with the administrative skills to press your provider for effective action where needed.
Direct Patient Contact
Don't be surprised if you receive direct phone calls and correspondence from patients and/or insurers. Have a policy in place from Day One. It's not uncommon for a patient to feel that the firm doing your Billing is unreasonable or that they would find their bill reduced by speaking to someone inside the practice. Your front-office team needs to know precisely what they are supposed to do in this situation. Will the call go to your in-house Manager of Billing Services? Does it go to the Practice Manager or is it simply referred back to the BPO?
It could be beneficial to hear the patient feedback about their experience with your billing provider, but keep in mind that the moment you engage with the patient you may find yourself taking on an element of ownership of the problem.
Compare Results
You know what you have been promised. Run direct comparisons of the effectiveness of your new outsourced process vs. your previous in-house system? Do the numbers add up? Are you receiving the service improvements that you were promised? If not, why not?
The Bottom Line
Transition to outsourced billing does NOT mean that you can forget about managing your billings. In fact, it is critical that you formalize and schedule how and when you will review results and manage the provider's performance. With in-house billing it may have been possible to pick up a "vibe" simply by walking to the Billing Office for a chat. With an outsourced platform you must schedule and maintain effective monitoring and management.