Phone and Skype Interview Tips
Share This Page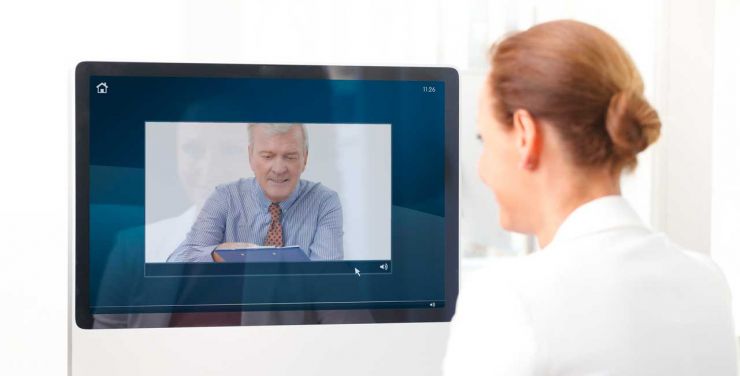 During the recruitment process companies are more frequently turning to the telephone and Skype (video conferencing) to conduct initial screenings for candidates. This is a time saving tool which allows recruiters to determine if a candidate has the right experience to bring in for a live in-person interview. As a candidate on the hunt for a new position you may be unsure of how to prepare for and act during such an interview.
Ask yourself this: What is the main advantage of a face-to-face interview? A lot of people would say meeting the candidate in person is the most important aspect. Luckily video interviewing has made it possible to see the candidate visually without having to be in the same state or even the same country. Before video interviewing the only way to screen a candidate was by phone and that can be impersonal. Now, with technology on our side not only are we as recruiters able to see our candidates, we are able to get a more in-depth look at who he/she is as a person, and if they really are the correct fit for the position. This generates a stronger relationship with the client, because they will be able to know you are working that much harder to send them the best applicants possible for their facility.Here are some tips to help you ace your next phone or Skype interview with a potential new employer.
No pajamas- For a phone interview it may be surprising to learn but you should still dress the part! Yes that is right; don't conduct your phone interview in your pajamas and while lying in your bed. Believe it or not, but dressing the part will actually makes a difference in your confidence which will be heard over the phone. If you're dressed in your pajamas you may be too comfortable and can risk sounding unprofessional over the phone.
Prepare- Plan to conduct your interview in a location where you can set up an at an organized work space. Set yourself up at your desk or kitchen table. This will allow you plenty of space to lay out your resume and additional paper work needed to help you communicate your skills and experience. Practice speaking out loud about your past positions and responsibilities in order to feel more at ease selling your experience. Prepare by practicing responses to any questions you expect to be asked; the more you prepare the better. Ask a friend or family member to help out by asking you questions!
First, take a look at the atmosphere around you. First, make sure there are no TVs on in the background, no screaming children or barking pets. Second, double check that you have proper lighting and can be seen on camera; it would be unfortunate if your interviewer was unable to see you clearly.
Remember the focus for your initial interview is to communicate your qualifications to secure a live in-person interview. The stronger your communication skills; the stronger your chances are of moving forward to the next step in the interview process.
Smile- Yes that is right; make it a point to smile over the phone. Your smile will actually be felt over the phone by your interviewer. Smiling will help you to be positive, enthusiastic and engaging with your interviewer. This will further allow you to communicate at ease to highlight your skills and work experiences as outlined by your resume.
Research- Conduct some pre-interview research on the company and make sure to incorporate it into your conversation. This will further show your interest in the company as well as your eagerness to learn.
The interviewer will be likely to ask if you have any questions. You should always ask informed questions. If you cannot think of any questions to ask before your interview I would suggest conducting a Google search to research good interview questions. We understand that interviews can be nerve wracking (even over the phone), so prepare a list of questions beforehand so you do not forget them. The questions section typically occurs at the end of your interview. Always remember to ask what are the next steps in the interview process and when can you expect to hear back from the organization about moving forward? You may be lucky enough to learn right then and there whether you have the right experience to move forward for an in person interview!
Skype Tips- When it comes to conducting a Skype interview you should follow the same tips as mentioned above for a phone interview. However during a Skype interview you should really focus your attention on your attire in order to promote a professional image. I always suggest wearing a suit to an interview (you may use your digression based on the position/industry) because you can never be "overdressed" when wearing a business suit. You should always avoid being underdressed; make sure you are not wearing your bathrobe and/or Scooby-do slippers when "meeting" with a future employer. Also make sure that the room you are in is free from clutter and has good lighting to ensure a clear image of yourself.
The number one tip to give for any type of interview is to stay calm! Good luck!