Pre-Employment Screening of Medical Staff
Share This Page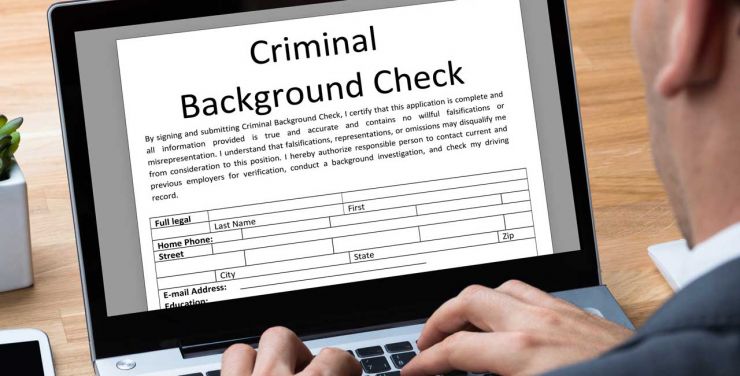 After interviews have been completed with potential future employee(s), there comes pre-employment screening. Pre-employment screenings are a necessity. Pre-employment screening is the type of checks that employers conduct during the hiring process when an offer has been made to the candidate(s). The types of screenings companies include are criminal background check, credit checks, employment history verification, education verification, and driving record checks. This step in the hiring process is critical to making a final decision and, if all goes well, then the next stop is to think about how best to manage the candidate's transition into the organization.
Employment history and education verification as well as reference checks can reveal information that causes you to eliminate a candidate. For example, you may find that the candidate exaggerated information about employment history or education on his or her resume.
Contacting references provided by the candidate is an easy way to determine whether or not he or she is suited for the company.
5 Tips to Remember When Checking References:
Ask candidate to sign a waiver: the waiver will grant you permission to contact references.
Ask candidate for at least 5 professional references. You will need to contact all 5 and most likely only 3-4 will contact you back. You want to be able to get as much information as possible to see if the candidate has the right attitude and personality for your organization. Professional references should be at least a manager/supervisor from a past job, or a co-worker.
Ask candidate for references within the last five years. A reference check should cover the most recent five years of employment. Most people will be hard pressed to remember the specifics of an individual's past job performance outside of five years.
Verify all degrees and licenses. It is unfortunate that people misrepresent themselves on their resume. You should always call the state licensing board and school registrar's office for confirmation and verification.
Ask open ended questions during the reference: the goal of references is to learn as much about the person as much as possible. Refrain from asking questions about age, race, sex, religion, marital status, or national origin. These are the categories protected by law, and have no bearing on the person's ability to do the job.
Criminal background checks are mainly performed for security purpose. In other words, they target to protect companies from potentially risky candidates. Some companies like to perform the background checks themselves or some may have third party agencies complete the background checks. There are several things you should know about the candidate when conducting a proper criminal background check.
Full name (preferably what appears on the candidate's driver's license or another government-issued document) including any nickname and maiden name.
Date of birth from an official source (e.g., driver's license, passport, birth certificate, etc.)
Current Address where the candidate is resides.
A social security number.
In regards to healthcare sanctions background check, it searches a U.S. Federal Government list to detect individuals and organizations that have been excluded from participating in Medicare, Medicaid, or any federally funded healthcare programs due to fraud and/or abuse. In conclusions, it is important to promote quality, safety, and value to your organization and conducting pre-employment screenings on medical staff can secure the future for your establishment.