Prepare For A Healthcare Interview
Share This Page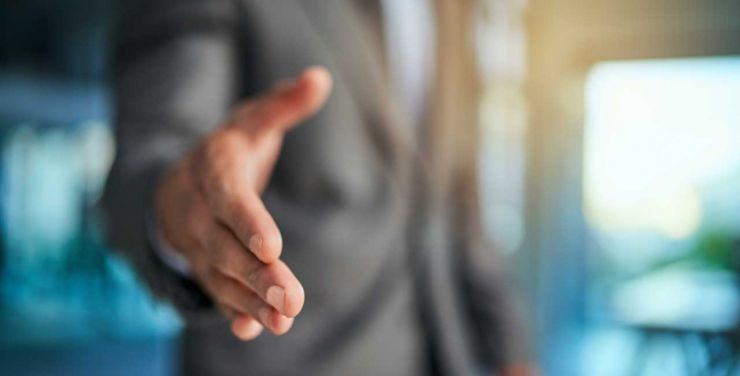 The biggest mistake in interviewing is not being fully prepared. Understand that interviewing is a skill; preparation and practice enhance the quality of that skill. Preparation can make the difference between getting an offer and getting rejected.
There is no one "best" way to prepare for an interview. Rather, there are specific and important strategies to enhance one's chances for interview success. Every interview is a learning experience, so learning that takes place during the preparation and actual interview process is useful for future interviews.
Initial preparation requires recent assessment of skills, interests, values, and accomplishments; a re-assessment and updating of one's resume; and research on the targeted company/organization and position. Preparation also includes actual practice of typical and targeted interview questions. Final preparation includes details of dress and appearance, knowledge of the location of the interview, what to expect, and protocols for follow-up.
If you're going to test the job market, you'll need to update your CV and tailor it to prospective employers. You'll also need to update your references. Make sure that you have current contact information for each reference and that you've given them a heads up that an employer could be calling.
Research the Potential Employer
Do your homework about your potential employer. This can include internet research and word-of-mouth. Come prepared with questions for the employer, and be prepared for possible questions you will be asked. Some questions you might be asked by an employer are:
What are your strengths?
What are your weaknesses?
Why are you interested in working here?
Where do you see yourself in 5 years? 10 years?
Why do you want to leave your current employer?
Plan Your Route and Know Where You're Going
Confirm the time and location of the interview the day before. Managers can get busy or pulled into last minute meetings, so be sure everyone is on the same page and planning to meet at the originally designated time.
If possible, drive by the interview location to be sure you know how to get there. If this isn't possible, allow extra drive time on the way to your interview in case you get turned around or miss a turn.
Plan Your Attire
You should be dressed professionally for an interview. This is going to vary based on the type of position for which you're applying. A few days before your interview, select your attire and be sure it has been cleaned and pressed and you're ready to shine! This gives you time to make a run to the drycleaners, or to make any repairs (hems, buttons, etc) or purchase missing accessories if needed.
Prepare to Sell Your Strengths and Sell Around Your Weaknesses
Know your strengths and be able to sell them; know your weaknesses and be able to sell around them. How can you improve on weaker areas? How do your strengths compensate for any weak areas?
Follow-up
Send a thank-you note within 24-48 hours of your interview. Send one to every person who interviewed you. Email is OK, but follow protocols for formal business correspondence, which is always more formal than typical email. Use the thank you note to reiterate your interest and to emphasize your specific qualifications for the position. What do you want them to remember about you as a viable candidate? Everything about the job search should be focused on what YOU bring to the position, and why the employer should hire you! The interview may be your one shot so make sure you leave a lasting impression!