Share This Page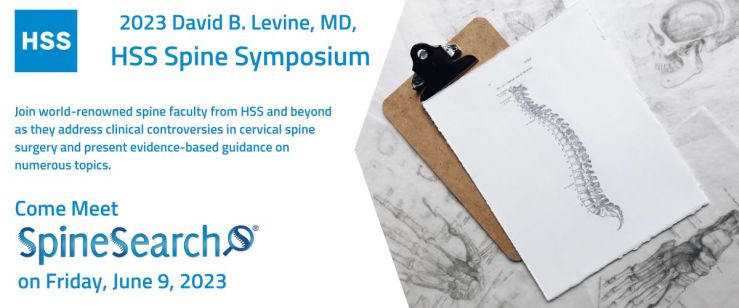 SpineSearch, a leading provider of comprehensive spine care solutions, is thrilled to announce our participation in the highly anticipated 2023 David B. Levine MD, HSS Spine Symposium. This esteemed event, renowned for its insightful discussions and cutting-edge advancements in spine care, will be held on Friday, June 9th. As one of the premier gatherings of spine professionals, this symposium presents an incredible opportunity for learning, networking, and collaboration.
At SpineSearch, we are dedicated to connecting talented healthcare professionals with exceptional career opportunities and assisting healthcare facilities in finding the right talent. Our team of experienced recruiters and consultants understands the intricate nature of the spine care industry, and we strive to match skilled individuals with the ideal positions and institutions.
During the symposium, we invite all attendees to visit our booth to meet our knowledgeable team. We will be delighted to discuss the unique services we offer, including comprehensive recruitment solutions, executive search services, and practice management consulting. Whether you are a talented professional seeking new opportunities or a healthcare institution looking for top-tier talent, our experts are here to assist you.
Engaging with our team at the SpineSearch booth will provide you with valuable insights into the current trends and opportunities in the spine care field. We are committed to facilitating productive conversations, sharing industry expertise, and forging meaningful partnerships.
Make sure to mark your calendars for the 2023 David B. Levine MD, HSS Spine Symposium on June 9th, and don't forget to visit the SpineSearch booth. We look forward to meeting you and exploring how we can help you achieve your career or staffing goals in the dynamic world of spine care.
For more information about SpineSearch and our services, please visit our website at https://www.spine-search.com.
---