Share This Page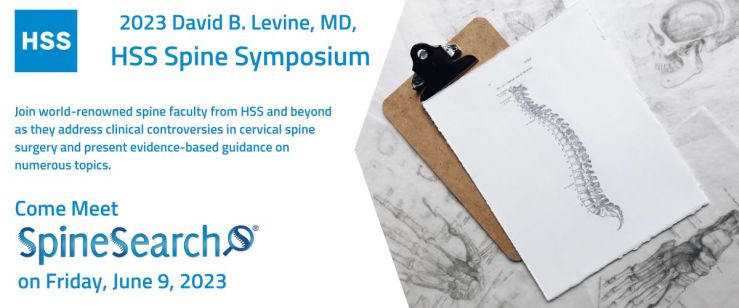 SpineSearch, a leading provider of comprehensive spine care solutions, is thrilled to announce our successful participation in the highly anticipated 2023 David B. Levine MD, HSS Spine Symposium. We had an incredible time at this esteemed event, which is renowned for its insightful discussions and cutting-edge advancements in spine care. The symposium, held on Friday, June 9th, brought together premier gatherings of spine professionals, offering a remarkable opportunity for learning, networking, and collaboration.
We were represented on-site by a dedicated team of professionals who were eager to engage with attendees and share our expertise. Dana Giedd, our Client Service Manager, did an outstanding job of providing exceptional service and guidance to visitors at our booth. Additionally, we were honored to have our CEO, Nicola Hawkinson, and one of our recruiters, Caden Hawkinson, present at the symposium, further exemplifying our commitment to excellence in the healthcare industry.
We want to express our gratitude to all those who visited our booth during the symposium. It was a pleasure for Dana, Nicola, and Caden to meet and interact with attendees, sharing our knowledge and discussing the unique services we provide. From comprehensive recruitment solutions to executive search services and practice management consulting, our team was thrilled to engage in conversations that support talented professionals in their career aspirations and assist healthcare facilities in finding the right talent.
Engaging with our team at the SpineSearch booth provided valuable insights into current trends and opportunities within the spine care field. We remain committed to facilitating productive conversations, sharing industry expertise, and forging meaningful partnerships.
For those who were unable to attend the symposium, we invite you to visit our website at https://www.spine-search.com to learn more about SpineSearch and our services. Explore how we can assist you in achieving your career or staffing goals in the dynamic world of spine care.
---