Share This Page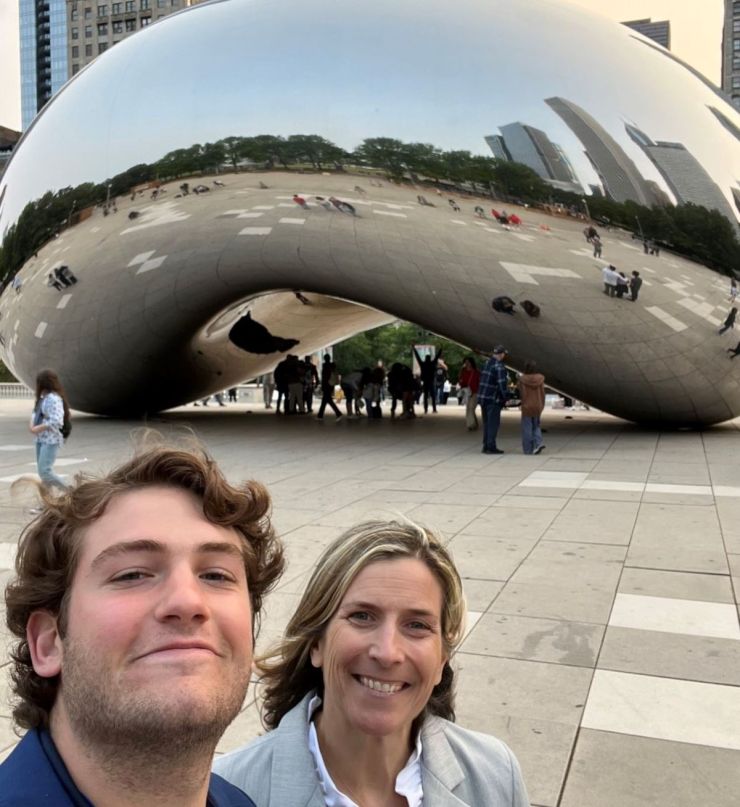 Nicola and Caden found the scenic route after day one and made their way to the Chicago Bean!
We are thrilled to announce that SpineSearch had a successful participation in the highly anticipated Becker's 20th Annual Spine, Orthopedic, and Pain Management-Driven Conference, which took place on June 15th, 2023. As a leading recruitment firm specializing in the healthcare industry, we considered this event a prime opportunity to connect with professionals and stay at the forefront of industry advancements.
The conference, hosted by Becker's Hospital Review, was a dynamic gathering of experts, thought leaders and professionals dedicated to advancing spine, orthopedic, and pain management care. With an array of keynote speeches, panel discussions, and networking opportunities, the event fostered valuable exchanges and collaborations.
We were delighted to have Asia Flood, our Marketing Manager/Executive Assistant, represent SpineSearch at the conference. Additionally, we were honored to have the mother and son duo, Nicola Hawkinson (our CEO) and Caden Hawkinson (one of our recruiters), join Asia in attending this significant event. Their presence exemplified our commitment to actively engage and contribute to the progress of the healthcare industry.
As exhibitors, we eagerly delved into the latest trends, research, and technologies shaping the field. By engaging with industry pioneers and fellow enthusiasts, we deepened our understanding of evolving practices and expanded our network of esteemed partners.
At SpineSearch, our mission is to bridge the gap between talented healthcare professionals and organizations in need of their expertise. Through our participation in events like Becker's 20th Annual Spine, Orthopedic, and Pain Management-Driven Conference, we strengthen our knowledge base, enabling us to better serve both our clients and candidates.
We extend our gratitude to all the conference attendees who visited our booth #251 and connected with our experienced team. It was a pleasure to discuss how our comprehensive recruitment services can help find the perfect fit for organizations or assist individuals in navigating the dynamic healthcare job market.
For more information about SpineSearch and our services, please visit our website at www.spine-search.com. Stay tuned for updates on our conference experience as we embark on this exciting journey of professional growth and collaboration.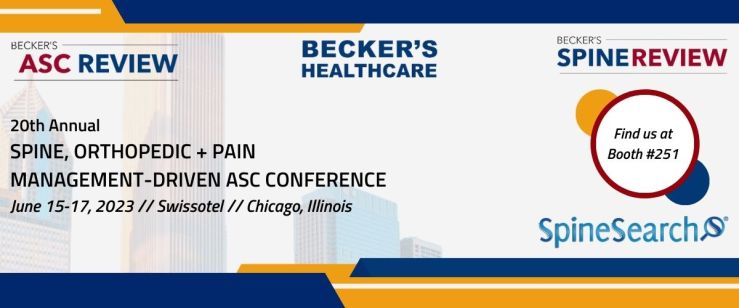 ---