Share This Page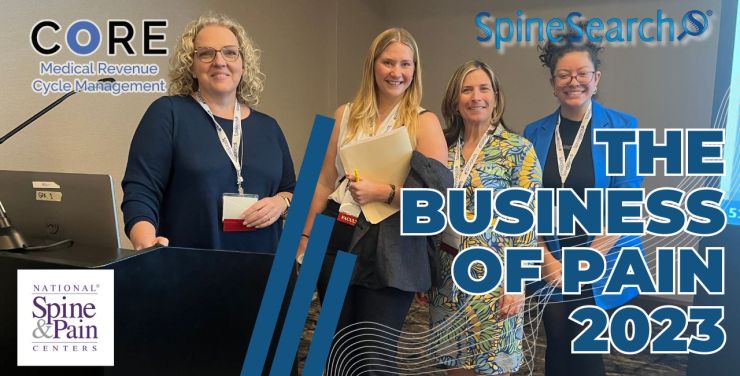 Recapping SpineSearch and CORE's Influence at NSPC 2023 - The Business of Pain Medicine
Orlando, Florida - The Business of Pain Medicine Conference 2023 was a pivotal event for the pain medicine community. Here's a closer look at how SpineSearch and CORE made their mark.
Nicola Hawkinson: A Voice in Pain Medicine
SpineSearch, a leader in healthcare recruitment, had the privilege of being represented by its CEO, Nicola Hawkinson. As a seasoned industry expert, Nicola actively engaged with fellow clinicians, administrators, and industry leaders. Her presence fostered connections and synergies that bode well for both SpineSearch and the wider pain medicine community.
CORE's Billing Expertise Shines
CORE, SpineSearch's sister company, played an integral role at the conference. They hosted an AAPC-certified course titled "AAPC Coding Break Out Session - Streamlining Pain Management Billing: Optimizing Coding and Billing Practices for Efficient Reimbursement." This session, held on October 21st, offered indispensable insights into pain management billing, demonstrating CORE's commitment to improving business operations and enhancing patient care.
Asia Flood: Our Conference Ambassador
At NSPC 2023, Asia Flood played a pivotal role. She was present at the SpineSearch and CORE booth, representing both organizations. Furthermore, Asia actively attended conference sessions, connecting with fellow attendees to understand what motivates them to be part of the pain medicine field.
Connect with Us on Social Media
If you'd like to dive into more details and watch the insightful interviews Asia conducted with conference attendees, be sure to check out our social media platforms. We've got firsthand accounts from professionals about their journeys in pain medicine. It's a great opportunity to gain insights and inspiration from those who have dedicated their careers to this vital field.
As we reflect on our participation in NSPC 2023 - The Business of Pain Medicine, we remain excited about the future and the positive changes we can contribute to the field of pain medicine. Stay tuned for more updates and insights from SpineSearch and CORE.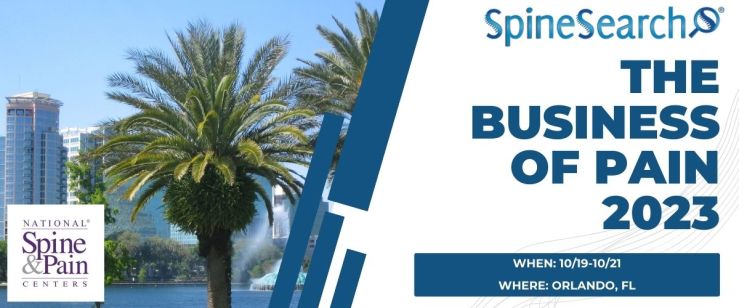 ---